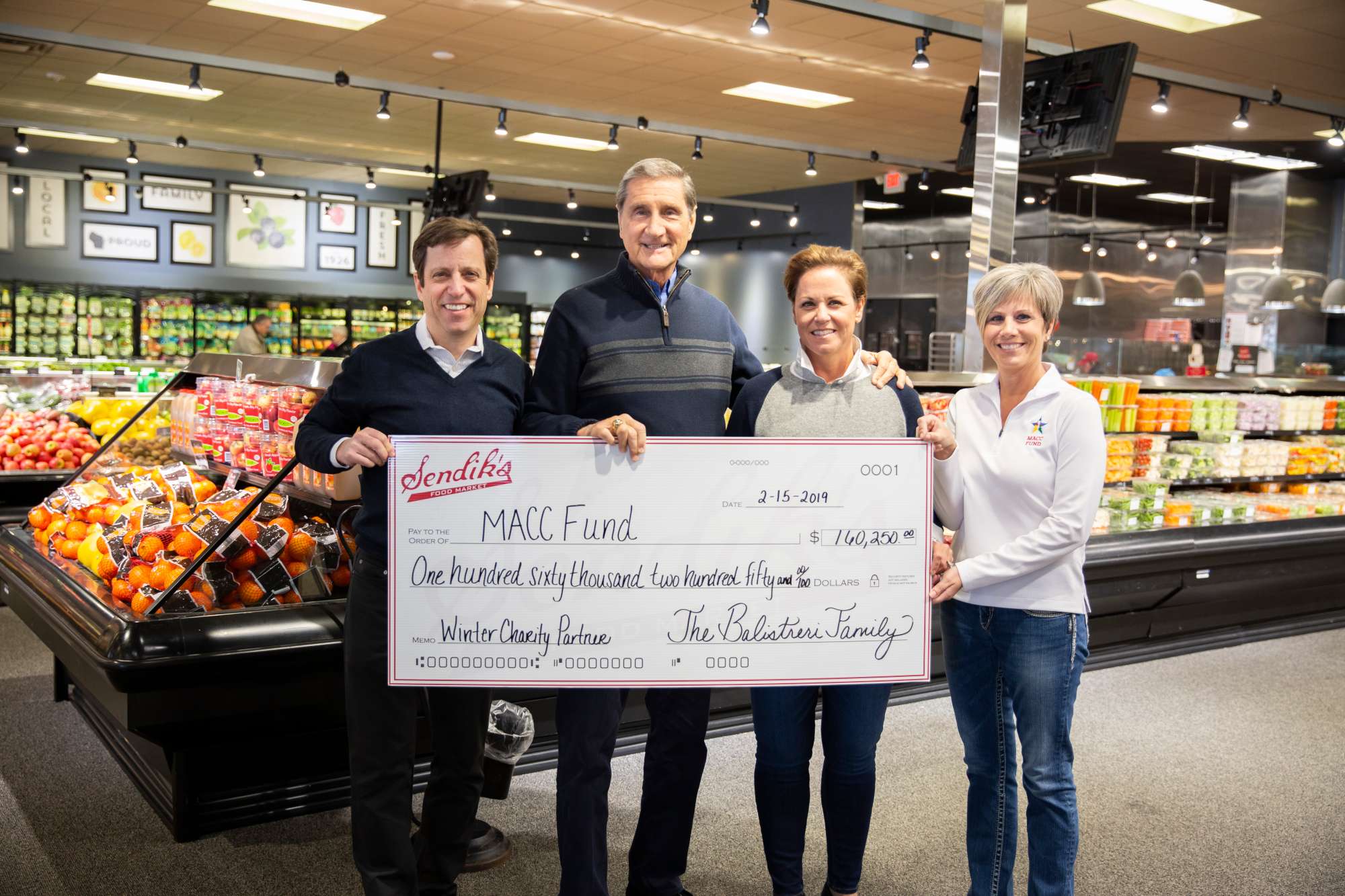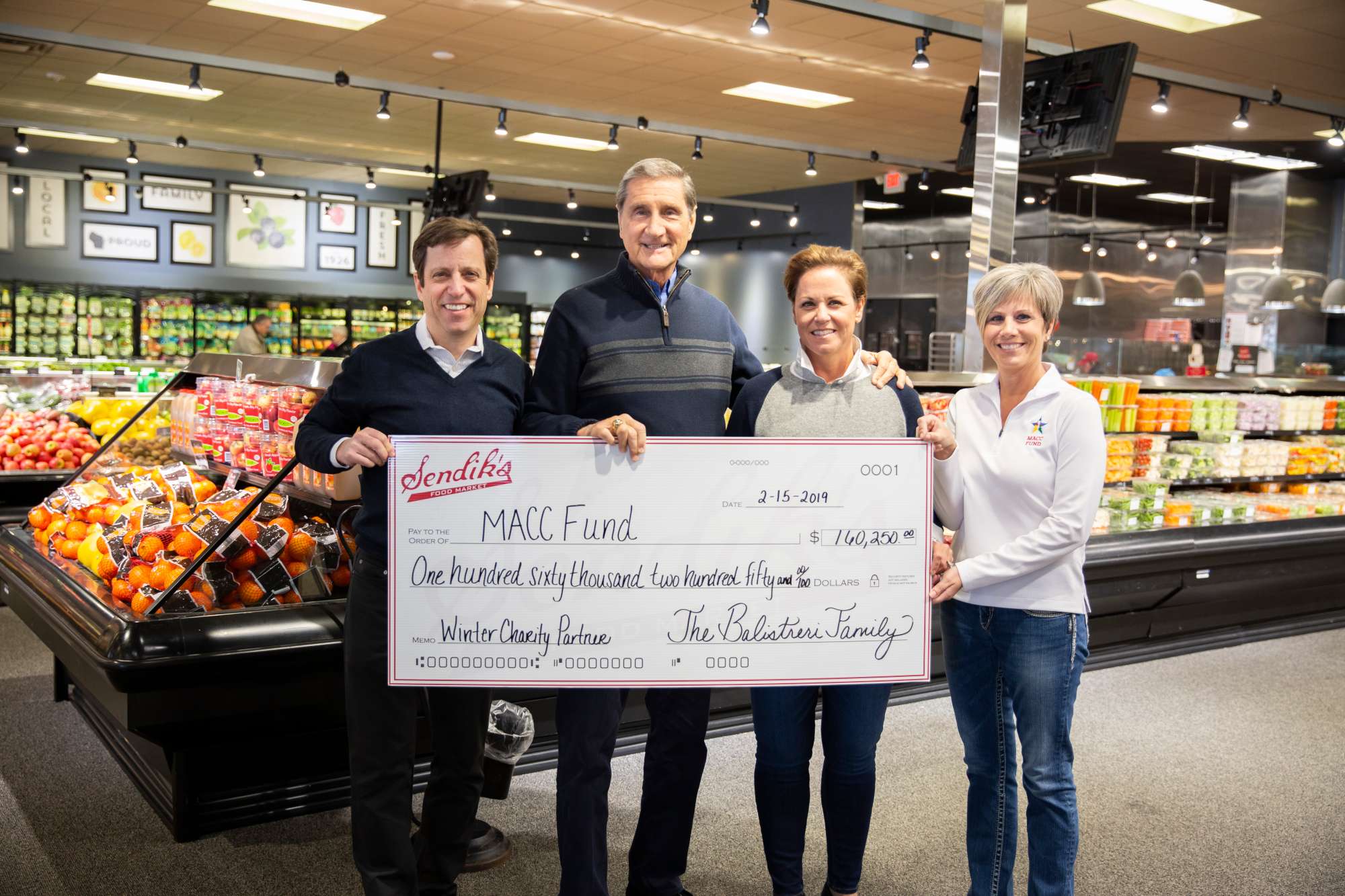 Groceries For A Greater Good
Sendik's Backs MACC

The Balistreri owned and operated Sendik's Food Market has distinguished themselves as leaders in grocery and food fine since 1926. They've distinguished themselves as supporters of the MACC Fund since 2008. With the help of the generous Sendik's associates and customers, Sendik's has been able to contribute more $1 million dollars to the MACC Fund through a variety of retail programs and special offerings in-store.
Want to shop with a purpose? Check out how you can support the MACC Fund at Sendik's below and shop away!
MACC*Stars
December 5– December 24
Pick up your TMJ4 MACC*Star, which features artwork from a local child battling cancer or a related blood disorder, at any Sendik's location. Every MACC*Star features a limited edition brightly colored design on a porcelain ornament sold for $10 each (sales tax included) to benefit the MACC Fund. Stop by a store today and buy a gift that keeps on giving!
Candy Canes
November 4 – December 24
Purchase a candy cane at any store for $1 and all monies will be donated to the MACC Fund. Yes, 100% of your candy cane purchase goes to fund critical research for childhood cancer and related blood disorders!
Participating Products
December 6 – January 16
Support MACC Fund by purchasing select products in stores.  Look for the signage of participating products next time you are shopping!
Sendik's Expresss
December 6 – January 31
Make a donation online when placing your grocery order through Sendik's Express.
Round Up Your Total
November 1 – January 31
Ask your cashier to round up your total to the nearest dollar. All of the money collected will go to the MACC Fund.