Every Penny Counts. Every Donation Matters.
Why? Because every child battling cancer or a blood disorder is someone's child, someone's sibling, someone's friend.
Without an amazing, and ever expanding force of committed sponsors, corporations, sports teams, schools, groups, and individuals, the MACC Fund would not be able to provide the amount of research that it does. Your donations are the lifeblood of our organization and your support makes it possible to do what we do best. Fight childhood cancer and related blood disorders by funding critical research.
Research provided by the MACC Fund has played a significant role in helping to develop new cures and treatments contributing over $70 MILLION DOLLARS since it's inception in 1976. Check out the ways you can give- both as an individual and as a corporation to the MACC Fund below. There are endless ways for you to make a difference!
Want to do more than donate? Click here to become a MACC Fund volunteer!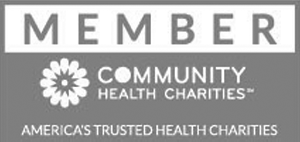 COMMUNITY HEALTH CHARITIES
The MACC Fund is a proud member of Community Health Charities. As a member, the MACC Fund is able to participate in employee giving campaigns nationwide linking us to the generous employees who want to support our cause through workplace giving.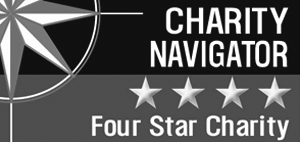 CHARITY NAVIGATOR
The MACC Fund has achieved a 4-Star Charity Navigator rating, the highest and most coveted rating, which indicates that we adhere to good governance and other best practices that minimize the chance of unethical activities as well as consistently execute our mission in a fiscally responsible way. Approximately 1/4 of charities have received this rating, which means that the MACC Fund outperforms most other charities in America.