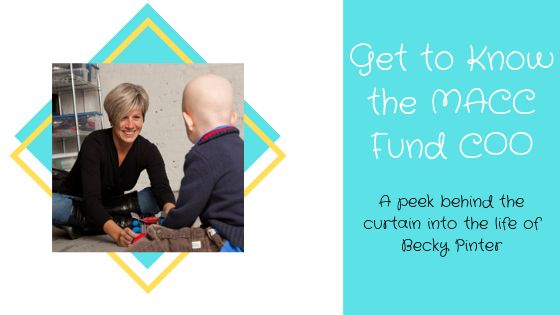 Get to Know the MACC Fund COO
A Peek Behind the Curtain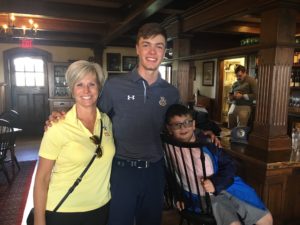 In a small office across from well-known Children's Hospital of Wisconsin, the MACC Fund team sits, works, and strategizes throughout the work week. The leader of this dedicated group is Becky Pinter, the Chief Operating Officer (COO) for the last 6 years. With her twelve-year anniversary at the MACC Fund coming up, there's no better time to peek behind the curtain into Becky's life, both professionally and personally, with an in-depth interview.
While Becky may seem like a permanent staple at the MACC Fund, her journey began with a dream to be a sign language instructor. In the 8th grade through her sophomore year of high school, Becky helped facilitate summer school classes, assisting the sign language education instructor. By the end of her time there, she had decided it was time to take a new direction in life.
The Beginning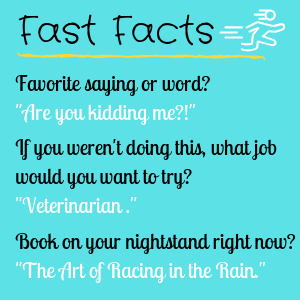 Fast-forward several years later, when Becky found her calling at Cardinal Stritch University, where she completed her undergraduate and graduate degrees. After graduation, Becky took on a role as the senior advancement officer, coordinating fundraisers and donations from Cardinal Stritch alumni. By 2004, she had transitioned again into the position of adjunct professor, teaching young minds with bright futures.
During this time, Becky attended the indoor "Hoop it Up" event benefiting the MACC Fund to watch a friend compete. (To learn more about MACC Fund events, visit our events page here.) This is where she crossed paths with John Cary, the then-executive director of the MACC Fund, and began a 15-year commitment as a volunteer for the MACC Fund, supporting the mission to fund research that will lead to a cure for childhood cancer and related blood disorders. Her dedication to the cause was recognized by the non-profit community and Becky was asked to serve on the Women for MACC board of directors. After 3 years, she once again met up with Cary, where he made her an interesting offer: to join the MACC Fund team as Development Officer.
Giving the Gift of Hope
"The MACC Fund isn't just a job to me," Becky said in the interview, "When a mother comes up to me at an event and thanks me for saving her child, it takes everything in me to not cry in front of them. It does something to your heart and makes you realize that you make a difference, even if I'm just a small piece in the greater organization. I always dreamed of working at the MACC Fund, since I was sixteen years old; it's everything to me."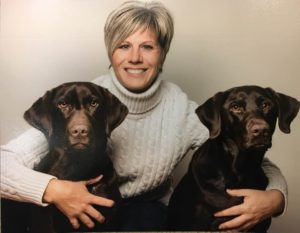 Throughout her long career at the MACC Fund, Becky has had many meaningful moments with childhood cancer supporters, survivors, and parents. However, one of the most impactful moments occurred at a photo shoot for childhood cancer patients. "It was amazing to see the pure joy on the kids' faces, as they were pampered and made-up for the shoot," Becky recalled, "They were just kids in that moment, getting a chance to be away from the hospital and play and have fun. Not many people can experience child cancer patients that way and I'm so grateful that I get that opportunity."
Keeping the MACC Fund up and running is not an easy task; Becky is constantly on the go to make sure everything is running smoothly, but to her it doesn't feel like work. With her busy schedule, what does she do to relax? Whenever she has a spare moment to herself, Becky loves to kick back with a good book on her patio with her two beloved chocolate labs, just enjoying the day. Thank you Becky, for your everlasting commitment to the MACC Fund and its mission!