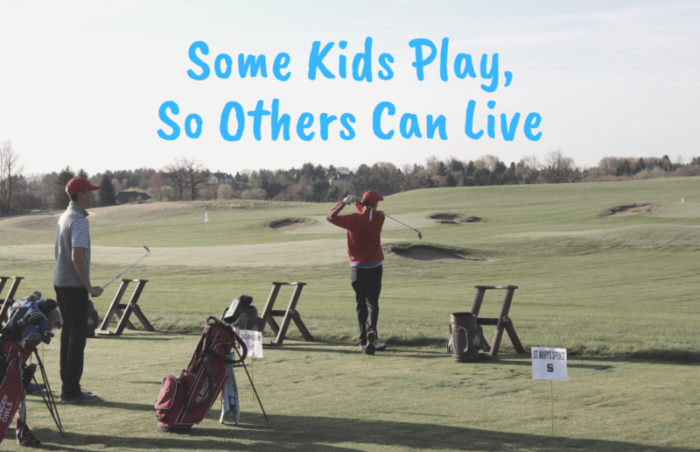 Some Kids Play, So Others Can Live
Erin Hills MACC Fund Invitational 2019
The rolling, grassy hills at the Erin Hills golf course are both beautiful and intimidating, but for the students playing the course for the first time, there's nothing but awe in their faces. The top-rated golf course generously agreed to co-host the 13th annual Erin Hills MACC Fund Invitational in conjunction with Arrowhead High School. The golf tournament offers a unique experience for young golfers and the perfect opportunity to raise funds for childhood cancer and related blood disorder research!
A Brief History
Long before Erin Hills was a golf course, the land was home to the last glacier to cover south central Wisconsin. The icy rivers made the Kettle Moraine into a diverse region, a rolling landscape perfect for a golf course. Today, the golf course is a must-see destination for golfers across the country. Erin Hills has played host to many prestigious events, including the 2017 United States Open, and is set to host the 2022 U.S. Mid-Amateur Championship and the 2025 U.S. Women's Open Championship. Thanks to the generosity of owner Andy Ziegler and the staff at Erin Hills, the golf course also plays host to the Erin Hills MACC Fund Invitational. This high school golf tournament is an amazing opportunity for the teams who attend, giving them a chance to play such a remarkable course that they may not have had the chance to otherwise. Since its inception in 2007 the golf outing has raised over $750,000 for childhood cancer research, thanks in large part, to the players and coaches.
A Bright Morning
Saturday May 4th dawned bright and sunny as elite high school golfers gathered for the Erin Hills MACC Fund Invitational. The thirty-six teams, totaling 144 golfers, plus coaches, family, and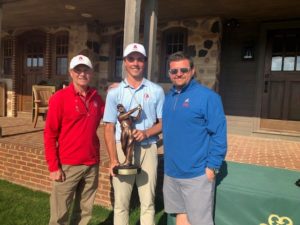 friends, all waited anxiously for the golf tournament to begin. Once the shotgun-start kicked off, the players did their best to take home the team and individual championship titles. The competition was fierce, but host-school Arrowhead High School emerged victorious with a team score of 296. However, the individual champion wasn't quite so easy to determine. Piercen Hunt of Arrowhead High School and Blake Wisdom of Badger High School, tied at 67, resulting in a 5-hole playoff, eventually ending with Hunt as the champion.
A Goal Reached
We are so incredibly grateful to all the coaches, players, and sponsors who made the Erin Hills MACC Fund Invitational so successful. Without their involvement, the event would not be as impactful as it has been and continues to be. Thanks to all the hard work of the players, some of whom went door to door for donations, the Erin Hills MACC Fund Invitational raised $80,000! We can't thank Erin Hills enough for their support and look forward to the 2020 Erin Hills MACC Fund Invitational in May!