Our Cameras Don't Lie
Supporting The MACC Fund is ALWAYS Fun
If you've been to one of our events, chances are you've noticed our cameras rolling.   We like to think of ourselves as paparazzi capturing the stories of the heroes (that's you) that give the heroes battling cancer, hope. Please browse our gallery of photos and videos and see us in action!
Want to help spread the word of the MACC Fund's mission and events? Join the conversation by sharing you photos and videos of MACC Fund Events by tagging the MACC Fund and by using the hashtag #MACCFund!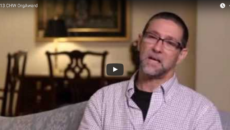 October 14, 2013
The MACC Fund was honored at Children's Hospital of Wisconsin's annual Celebrate Children's event where the hospital formally honors the philanthropic support of its donors.
On giving the award to the MACC Fund, Children's Hospital CEO, Peggy Troy had this to say: "Since it was founded in 1976 by former Milwaukee Bucks player Jon McGlocklin, the MACC Fund has given more than $45 million to fund pediatric cancer research. Words alone cannot express the overwhelming contribution the MACC Fund has made to advancements in cancer and blood disorder treatments for children here and around the world."