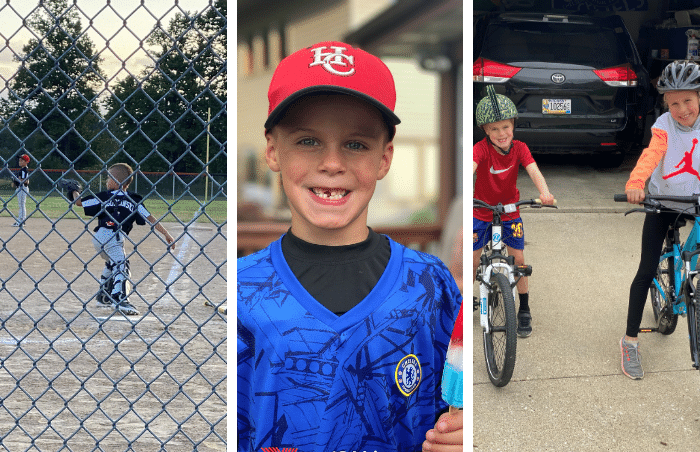 One Year Later: An Update on Dylan
Looking Back to 2019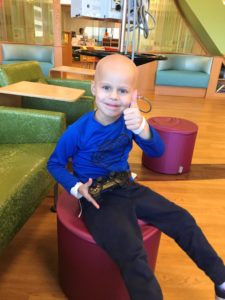 We first met Dylan Pogodzinski in 2019 when we interviewed him and his family during Childhood Cancer Awareness Month. When he was just four years old Dylan was diagnosed with Burkitt's Lymphoma, a rare and fast-growing cancer. A scan revealed tumors throughout his body from his kidney to his neck. After six difficult rounds of chemotherapy, Dylan was pronounced cancer free. Yet his parents admitted that they still have plenty of fear and apprehension about his future. They worry about the long-term side effects of Dylan's treatment, which remains an unknown factor. The Pogodzinski return for regular visits with their doctor to monitor Dylan, and his parents are vigilant in watching for any warning signs of a relapse.
One Year Later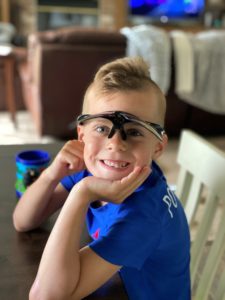 Now it's one year later, and Dylan is living his life free of cancer. His mom, Jen, happily provided this update, sharing all the things that Dylan is able to enjoy.
"Dylan has been cancer free for 18 months. He continues to visit the MACC clinic every three months for checkups to make sure his cancer hasn't returned and that he is recovering well. During this time, he has regained his strength and endurance and has returned to loving life as a six-year-old boy. He has been able to return to playing baseball, basketball, and soccer. He loves spending time with his friends and family. He learned how to ride his bike and has enjoyed going fishing and to the lake this past summer."
To support the future of kids like Dylan, please visit our Get Involved page to learn more about how you can help.
2019 Interview with the Pogodzinski's