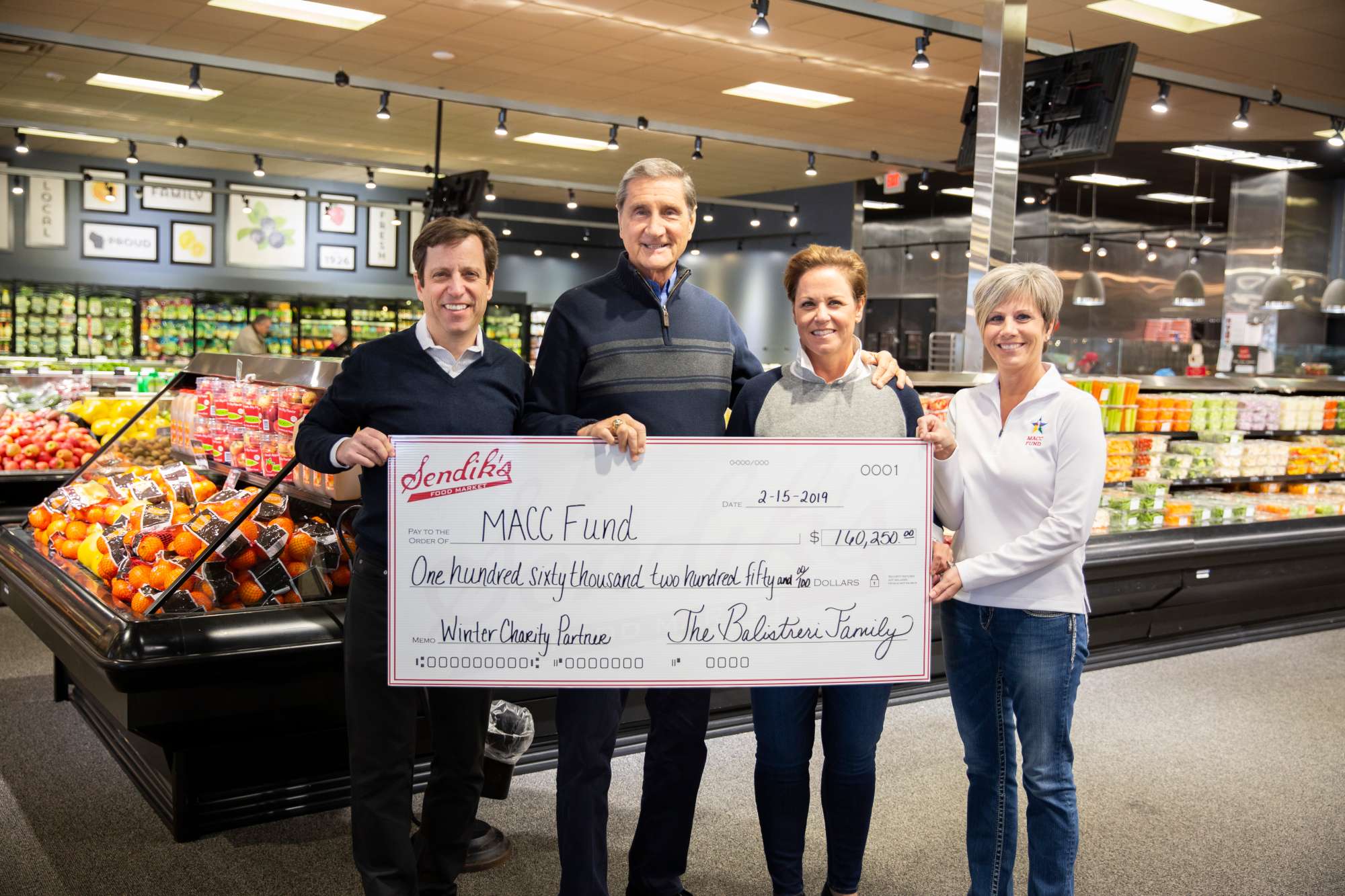 Proud Partners: Sendik's Supports the Cancer Community
The Balistreri Family Makes a Difference
For 95 years, the Balistreri family has been serving the greater Milwaukee community by combining quality food products with exceptional customer service. Shoppers enjoy an entirely unique shopping experience: items made from scratch in the deli; bakery items baked fresh daily; signature, top-shelf meats; hand-selected produce; and an unwavering commitment to quality and service. Yet there's even more to this great organization than you might know. Sendik's is not only committed to providing the best grocery shopping experience, but they are also committed to improving the communities in which they reside.
Since 2008, Sendik's has been a proud partner of the MACC Fund. For the last thirteen years, Balistreri owned Sendik's stores have been our winter campaign partner; selling candy canes, TMJ4 MACC*Stars and offering round ups at their registers. As a local, family-owned business, it is important to their organization to support the community and be a good neighbor, but also spread community spirit through their work and customers. Sendik's employees will be the first to tell you how wonderful their customers are and how honored they are to have their support for local charities.
A Strong Partnership
They are many reasons Sendik's is such wonderful partner to our organization, including their commitment to providing hope to families impacted by cancer to improve survival rates, providing a positive impact for children and families, and going above and beyond to support their neighbors. "The MACC Fund is incredibly grateful for the partnership with Sendik's! The children who have fought and continue the fight along with their families are thankful to the Balistreri Family", says MACC Fund President & CEO Becky Pinter. The Sendik's organization and customers have made a lasting impact on our mission, raising nearly $1.5 million for childhood cancer and related blood disorders research since our partnership began.
A Personal Message
"It has been our privilege to partner with the MACC Fund for the past thirteen years. We're both proud and amazed that our dedicated Sendik's associates and generous customers have helped us raise close to $1.5 million dollars since 2008," said Ted Balistreri, family co-owner of Sendik's Food Markets. "We look forward to continuing this relationship to help fight childhood cancer and blood related disorders."
Our partners, donors, and volunteers make it possible to continue to work toward a better future for children, pushing us one step closer to safer and more effective treatment options. As an organization we want to say a huge thank you to Sendik's for their long-standing commitment to our cause. If you would like to become a partner to our organization and support life-saving research, email us today.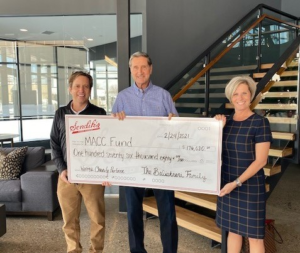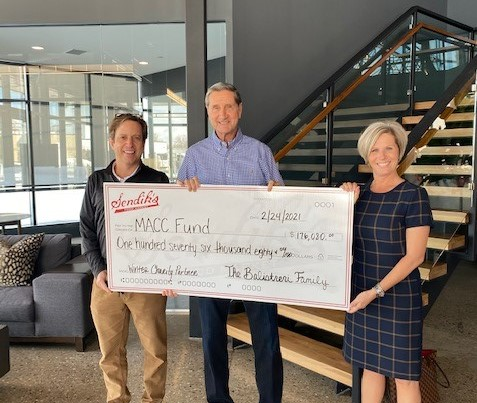 About Sendik's
Sendik's has 13 full-service Sendik's stores & four smaller-format Fresh2GO by Sendik's stores. Sendik's goal is to provide the best grocery shopping experience, period. Learn more at sendiks.com.