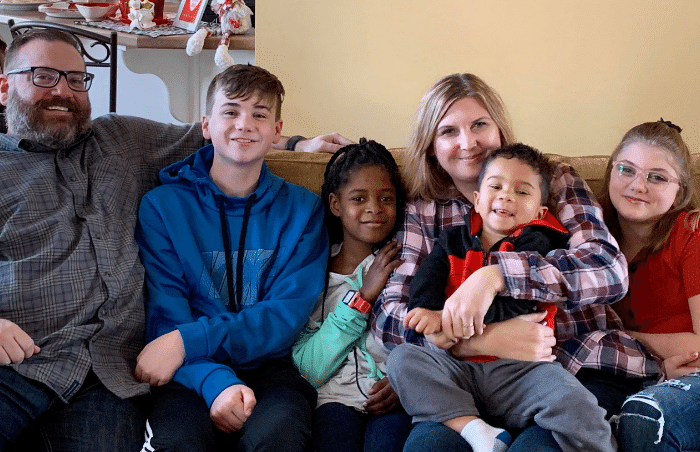 The Start of Something New
On February 8, 2012, the Gorman's received a call that would change the course of their lives. A placement agency called to see if they could take in a 7-month-old baby girl. They were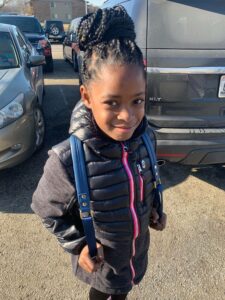 told right away that Hope had sickle cell disease, but at that point, they had little concept of what it would mean to care for a child with a blood disorder.
Preventative Care is Key
Hope was diagnosed with Hemoglobin SS at birth, which is the most severe form of sickle cell disease. It leaves her more susceptible to pain crises, acute chest syndrome, stroke, and a myriad of other complications. Her parents are always on the lookout for symptoms that could lead to more serious incidences. "Preventative care is key to staying healthy with a blood disorder," Misty, Hope's mother, told us. "We spend a lot of time at Children's Wisconsin doing preventative testing and procedures to keep Hope healthy. The hematology team in the MACC Fund Center means so much to us. We will forever be grateful for their love and care."
Pandemic Changes
Like many families, the Gorman's have had to contend with the many changes brought on by COVID-19. Hope is considered high risk, so they have been quarantining at home to keep her safe. "Our family understands Hope's needs and what to look for now. We decided early on in quarantine that we would find the good in all of this by helping others and finding joy in every day. Hope brings us joy. She is a social butterfly; she can make friends anywhere she goes," Misty added. Her daughter has a creative spirit that comes out in her love of singing, dancing, crafts, and Lego construction.
A Story of Hope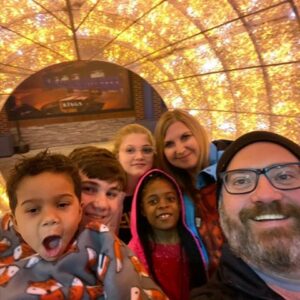 It's been nine years since the Gorman's took in Hope (they've since made the adoption official), and every step in the journey has brought both highs and lows. Various appointments and specialists, as well as learning challenges and behaviors, have made working outside the home and school difficult to manage so Hope is homeschooled by Misty. Through foster care, adoption, and caring for Hope, they have learned a lot about to how to parent a child with trauma and Hemoglobin SS. "We're still learning, and she is often the teacher. The road has not been easy, but it has been filled with growth and blessings. Hope is a light and the spark that we needed to help us complete our family." Hope's story is truly one of inspiration and hope.
Make a Difference
Children diagnosed with cancer or a related blood disorder face a difficult road as do their parents and siblings. They must contend with the side effects and symptoms associated with their treatment and preventative care. Yet these families show us time and again what it is to live to the fullest and hope for a better future. Will you help them on their journey? You can make a difference for kids like Hope by supporting events, volunteering, and donating to ensure safer and more effective treatment options that will save lives.