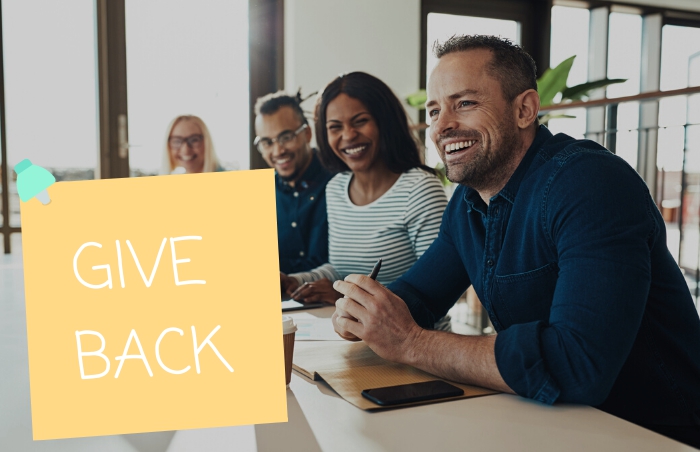 Employee and Employer Giving: How to Get Started
Individual and corporate donations are two great ways to support the MACC Fund. When they are done together, the impact can be significant! The following are just a few ways that you and your employer can work together and join the MACC Fund in the fight against childhood cancer and related blood disorders.
Matching Gifts
Does your employer match your charitable contributions? If you're not sure, ask your company's HR team before beginning your fundraiser or event. With a matching gift, you can essentially double the impact you're already making for the MACC Fund! Today, many organizations are offering to match charitable donations made by their employees and continue to support such organizations in the future.
Automatic Payroll Deductions
Automatic payroll deductions are another easy, impactful way you're able to support the MACC Fund.  Speaking with your HR department to allot a certain portion of your paycheck goes a long way in the fight against childhood cancer.
Corporate Sponsorship
The MACC Fund is an event driven organization, with nearly 82% of annual funds raised via events and special promotions. That means that there are many opportunities to become a corporate partner of the MACC Fund. Corporate sponsors enjoy the ability to not only join the battle against childhood cancer but highlight their organizations as well.  If you'd like to learn more about corporate sponsorship opportunities, please contact Michael Bielawski at mbielawski@maccfund.org
Volunteer Your Time
Many employers encourage their employees to 'get involved' in the community!  In some cases, employers will even donate to the organization if an individual spends a certain amount of time volunteering.  The MACC Fund has thrived on the support of its volunteers. If you'd like to get involved, volunteering at the Trek 100, Lucky Leprechaun 7K Run/Walk, the Brewers Mini Marathon, or Candy Cane Lane are great ways to support the MACC Fund.
Annual Giving Programs
There's never a wrong time to donate to your favorite charity, but many companies will concentrate their fundraising on a certain time of the year. The holiday season is quickly approaching and is always a popular time of year for charitable giving.  Many employers offer special incentives to employees who donate during the month of December. Organizations might even ask for recommendations from their employees on which charity to support. If that happens, be sure to nominate the MACC Fund!
Fundraising at Work
Need a way to engage employees or colleagues in a fundraiser? Create a day where all employees can wear jeans or 'go gold' (wear gold clothing) to symbolize your organizations unified support of childhood cancer awareness. Everyone can participate, serving to not only support the MACC Fund, but promote team building in the process. Not only do you support a great cause, but you can have fun doing it!
More Ideas?
There are many ways to have fun while raising dollars for the MACC Fund!  Office Olympics, walk/run, bake sale, dress down days, 'go gold' days or sports activities such as softball or golf; there truly is no limit to the ways you can fundraise!
For more information about how you or your corporation can get involved with the MACC Fund, email Michael Bielawski at mbielawski@maccfund.org or call 414.955.5830.