Every Penny Counts: Getting to Know Karen Armstrong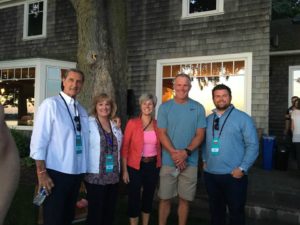 The path to the non-profit world is rarely straight-forward. Karen Armstrong, Financial Officer at the MACC Fund, is one such example. For over twenty years, Karen was a corporate accountant in the Milwaukee area, while also volunteering at the Ronald McDonald House. She really enjoyed working there, "I loved the people. You get to know the families; it's heart-warming and inspiring but it can also be heartbreaking. Some of the people I met will be my friends for the rest of my life." Through her connections there, she learned about the opening on the MACC Fund team. Years later, she's celebrating her eleventh anniversary at the MACC Fund, beginning another decade doing a job that means so much to her.
One Team, One Fight
"We're a small team", Karen said. "We all work with the families, at the events, and with the volunteers. It's a great network of people that you become a part of, and I wouldn't want to do anything else." In her finance and accounting role, Karen works with the donors and supporters a lot. She often gets to speak with them one-on-one and learn more about why they support the MACC Fund. This offers her a special connection to the MACC Fund donors, many of whom have a personal connection to childhood cancer or related blood disorders.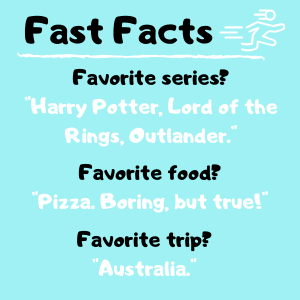 "The families that we work with become part of our family too. We're blessed that we get to do what we do, but it's hard that we have to do it", Karen explained. The MACC Fund's mission has always been to "cure" the organization out of existence; to find a cure for these devastating diseases so no child must ever have to fight them again.
A Perfect Fit
After eleven years, Karen has no plans to leave any time soon. But what makes the MACC Fund so special to her? "It's the mission", she stated. "Where else would you want to work? What we do matters. It's a great team and community, and a perfect fit." Karen is also a huge Wisconsin sports fan, and was even a Green Bay Packer cheerleader when she attended St. Norbert College. It always amazes her, to see the support the Milwaukee Bucks, Milwaukee Brewers, and Green Bay Packers provide. It's no surprise her most memorable moment has to do with sports as well. "At a series of dinners called an "Evening with Aaron", we had Aaron and several other athletes and children battling cancer attend. Just seeing the interaction between them and how much it meant to the kids is something I'll never forget."
All in the Family
It's clear the caring gene runs in Karen's family; her daughter, Maggie, is currently studying in Europe to complete her PhD, and hopes to one day help the Great Lakes to be more resilient to climate change. "Any trips that I can take to see her and to see Europe would be my dream vacation", Karen asserted, smiling.
Making a Difference
The MACC Fund has recently committed $35 million to childhood cancer and related blood disorders research, and Karen is looking forward to helping to achieve that goal. Even if she hadn't found the MACC Fund all those years ago, Karen knows that she would still be doing something very similar. "I would be volunteering in the Milwaukee area; I would be trying to make a difference."
Every person can make a difference by supporting childhood cancer and related blood disorders research. As we often say," Every penny counts." To support our mission, donate today.