Gifts That Make A Difference
Shop With A Purpose & Support The MACC Fund
Welcome to the MACC Fund' Shop4Hope store. Each and every purchase made translates directly into needed funds to support research of childhood cancer and related blood disorders.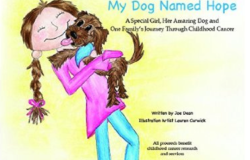 My Dog Named Hope
A Special Girl, Her Amazing Dog and One Family's Journey Through Childhood Cancer.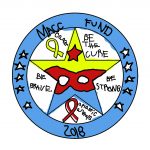 2018 MACC*Star
The designer of the 2018 MACC Fund TODAY'S TMJ4 MACC*Star is 5-year-old Giavanna Danninger of Oconomowoc, WI. Gia was diagnosed with Aplastic Anemia in July 2017 and received an unrelated bone marrow transplant in August 2017 from her perfect match in Germany. Gia has a 7-year-old brother named Jude, who is her best friend. Gia loves to dance and sing, play with kittens, ride her bike, and put on a good fashion show.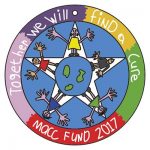 2017 MACC*Star
The designer of the 30th Annual TODAY'S TMJ4 MACC*Star is 7-year-old Zachary Johnson of Mequon, WI. Zachary was diagnosed with Acute Lymphoblastic Leukemia (ALL) B Cell in January, 2017.
If you're interested in purchasing a 2017 MACC*Star, please visit any of the Balistreri Sendik's stores.