8th annual Chili's MACC Open set for Monday, June 6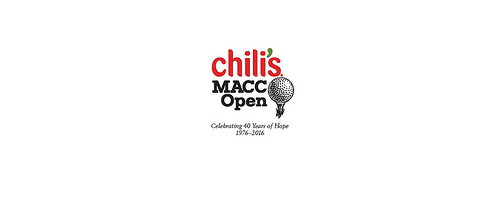 The Chili's MACC Open is Monday, June 6, at Tuckaway Country Club.  This first major MACC Fund event is still one of the organization's signature events.  Foursomes are paired with celebrities from the world of sports, entertainment and broadcasting.  Please contact the MACC Fund if you are interested in playing.
Junior Bridgeman owns ERJ Dining.  He was a teammate of Jon McGlocklin's on the Milwaukee Bucks and was playing for the hometown team in the game when the MACC Fund began at halftime on Dec. 10, 1976.  A longtime member of the MACC Fund's Honorary Athletic Board, Junior is also member of the Wisconsin Athletic Hall of Fame along with Jon.  It is fitting that they have come together once again to help kids.
[
Download the registration form
]
Contact Information
John Cary
Executive Director
MACC Fund (Midwest Athletes Against Childhood Cancer, Inc.)
10000 W. Innovation Dr., Suite 135
Milwaukee, WI 53226