Give someone a beautiful ornament and give the gift of hope to children with cancer.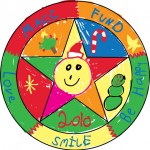 Looking for the perfect holiday gifts that keep on giving? You can give someone a beautiful ornament and give the gift of hope to children with cancer. The 23rd annual TODAY'S TMJ4 MACC*Star is a brightly-colored, porcelain ornament that will brighten the lives of children with cancer long after the holidays have past. Net proceeds from the sale of MACC*Stars help the MACC Fund support pediatric cancer and related blood disorders research.
This year's MACC*Star was designed by 7-year-old Emilie Janzen of Pewaukee. Emilie was diagnosed in 2008. She enjoys ballet, anything outdoors and spending time with her younger sister Maddie. She is always smiling. Appropriately, her MACC*Star features the words Love, Smile and Be Happy. She stole the show at Women for MACC's recent "Couture for a Cure" fashion show.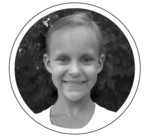 The TODAY'S TMJ4 MACC*Stars are on sale for $10 each at the nine Balistreri's Sendik's Food Markets including their newest store in New Berlin and their beautifully remodeled flagship store in Whitefish Bay. As it has been since 1992, the MACC*Star is also on sale at Buddy Squirrel/Quality Candy stores at Southridge and Mayfair Malls as well as the Kitchen Store in St. Francis. Thanks to Sendik's Food Markets and Buddy Squirrel/Quality Candy stores for the great retail sales support. MACC*Stars are also still available at Spargo Salon & Day Spa in Pewaukee. Thank you to Spargo for supporting kids with cancer and blood disorders!
The MACC*Star makes the perfect gift for family, friends, customers, teachers, clients and business associates. MACC*STARS can also be ordered through the MACC Fund. You can order them online at www.maccufnd.org or call 414-456-5830 or 800-248-8735. The MACC*Stars have a way of disappearing so don't delay, order today!
Thanks again to TODAY'S TMJ4 for their special support with this great annual holiday program as they celebrate their 30 years of MACC Fund broadcast support.
John Cary
Executive Director
MACC Fund, Inc.
10000 W. Innovation Drive, Suite 135
Milwaukee, Wisconsin 53226
414.456.5830
Fax: 414.456.6170