Jamie's Eighteen Year Battle with Aplastic Anemia
The First Fight
When he was just five years old, Jamie Straka was given a startling diagnosis: he had Aplastic Anemia, a rare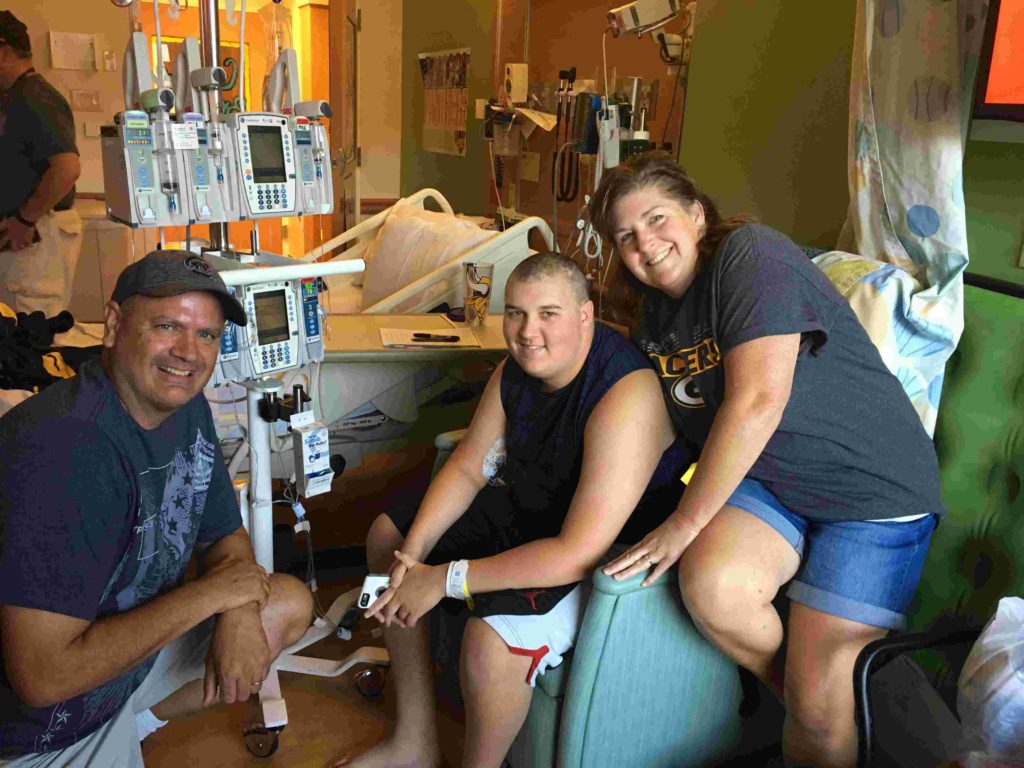 condition that causes the body to stop producing new blood cells. After researching the disease, various treatment facilities, and meeting with another family whose child had also been diagnosed with the same disease, the Straka family determined that the best place for Jamie was at Children's Wisconsin, where they would begin to wage their long battle.
After undergoing a bone marrow transplant, the family was hopeful that that might be the end, but for unknown reasons the transplant was unsuccessful. Just a few years after the transplant, Jamie began to experience uncontrollable bloody noses, fatigue and petechiae covering his entire body. Jamie's disease had returned. After fighting valiantly for several years, the disease refused to relent, and the Straka family was left with no choice: Jamie would have to undergo a second bone marrow transplant.
The Disease Returns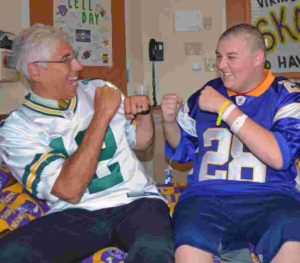 There are always risk that come with surgery, but for Jamie, it was also a detour to his future. By this point, Jamie had graduated high school and was preparing to head off to college. He had to make the difficult decision to delay his first year at University of Northern Iowa (UNI) where he had been accepted as an incoming freshman. In the fall of 2018, while all his friends were enjoying their first semester in college, Jamie began the long road to recovery following his transplant.
A Strong Support System
Jamie was supported throughout it all by his family and his extended family on the UNI men's basketball team. The team's senior guard, Spencer Haldeman, had been Jamie's classmate at Western Dubuque. When Spencer learned of Jamie's procedure, he wanted to do something special to put a smile on Jamie's face. The entire team showed their support, giving Jamie shout outs on social media, sending autographed basketballs, and creating t-shirts in his honor. Each of them trying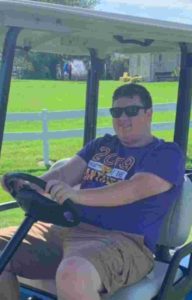 to show their support for Jamie's fight.
As Jamie became stronger following his second surgery, the team invited him to their golf outing. Spencer and Coach Ben Jacobson even presented Jamie with a UNI basketball shirt with his name on it, symbolizing his place on the basketball team.
Today, Jamie is a freshman at UNI. His family is happy to report that his blood cell counts are better than ever. He is finally getting the chance to experience life as a normal college student. Despite his long road, Jamie is finally living life the way he always dreamed.
Jamie's story was submitted by Teri Davis Straka. To share your experience with childhood cancer or a related blood disorder, please email dtorgerson@maccfund.org