Golfing with PGA Tour Player Mark Wilson
Looking Back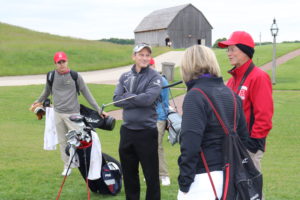 Back in May, high school teams gathered at the beautiful Erin Hills golf course to compete in the 13th annual Erin Hills MACC Fund Invitational. Thirty-six teams, totaling 144 golfers, competed to take home the team and individual championship titles. The golfers represented some of the best in the state, but there could only be one winner. Tournament hosts, Arrowhead High School won the event with a team score of 296. The individual champion wasn't quite as easy to determine, but eventually Piercen Hunt of Arrowhead High School emerged victorious after a 5-hole playoff, after shooting 67!
Golfing with a Pro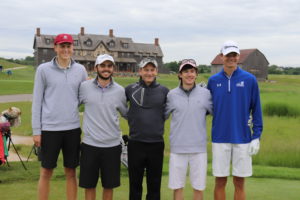 A day at Erin Hills means a lot to the high school golfers who participate, given the chance to play at a major championship venue is an opportunity they may not have had otherwise. As an added perk of the Erin Hills MACC Fund Invitational, three randomly selected high school teams (St. Mary's Springs, Waunakee, and Arrowhead) were invited back to Erin Hills Golf Course to play with PGA Tour Player, Mark Wilson. From 2007 to 2012, Wilson won five tournaments; a record that was only surpassed by Tiger Woods, Phil Mickelson, Steve Stricker, and Zach Johnson.
Wilson, along with his wife Amy, have been supporters of the MACC Fund for the last sixteen years. The Lutheran High School alumnus has had a special place in the MACC Fund's heart for his 'Making a Mark Fore MACC", a program that raised money throughout his PGA Tour season. Wilson is not only an elite golfer, but an extremely kind, generous friend to the MACC Fund as well!
A Little Help Goes A Long Way
The MACC Fund has deep roots in the world of professional athletics, having been co-founded by Bucks Legends Jon McGlocklin and Eddie Doucette. Without the support of athletes and celebrities like Mark Wilson, the MACC Fund would not be the organization it is today. Thank you to all the wonderful athletes and celebrities who have graciously shared their spotlight with the MACC Fund.
To learn more about becoming a MACC Fund supporter, click here.