By the Numbers: Childhood Cancer and Related Blood Disorders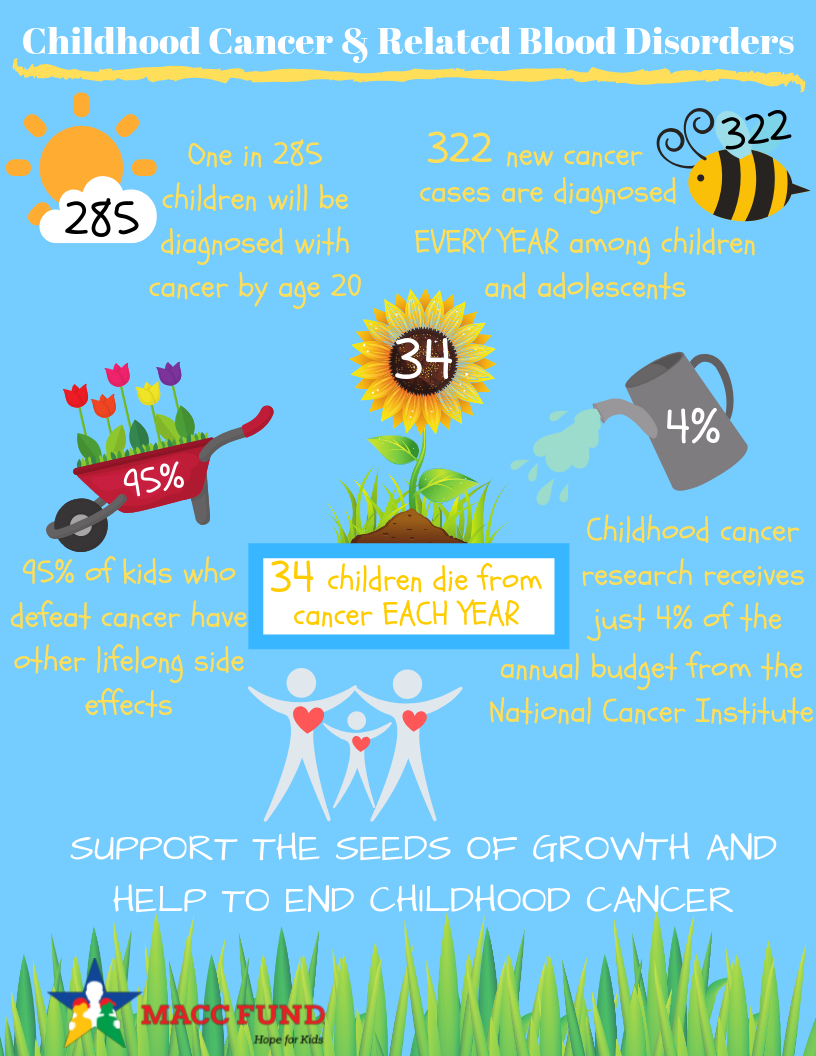 More facts:
Cancer remains the leading cause of death by disease among children under the age of 19.
Childhood leukemia is most frequently diagnosed among children aged 1-4.
The most common types of cancer diagnosed in children ages 0 to 14 years are leukemias, brain and other central nervous system (CNS) tumors, and lymphomas.
The causes of most childhood cancers are not known. About 5 percent of all cancers in children are caused by an inherited mutation (a genetic mutation that can be passed from parents to their children).
There's been just 3 new drugs approved by the FDA in the last 20 years to specifically treat childhood cancer, compared to the more than 185 new drugs approved to treat adult cancer types over the same time period.
If you would like to make a difference in the life of a child with cancer, please donate today.
Sources:
American Cancer Society. Facts & Figures 2018. American Cancer Society. Atlanta, Ga. 2018.
https://www.acco.org/blog/american-childhood-cancer-organization-poses-the-question-why-not-kids/
https://www.cancer.gov/types/childhood-cancers
https://www.cancer.org/cancer/cancer-in-children/key-statistics.html