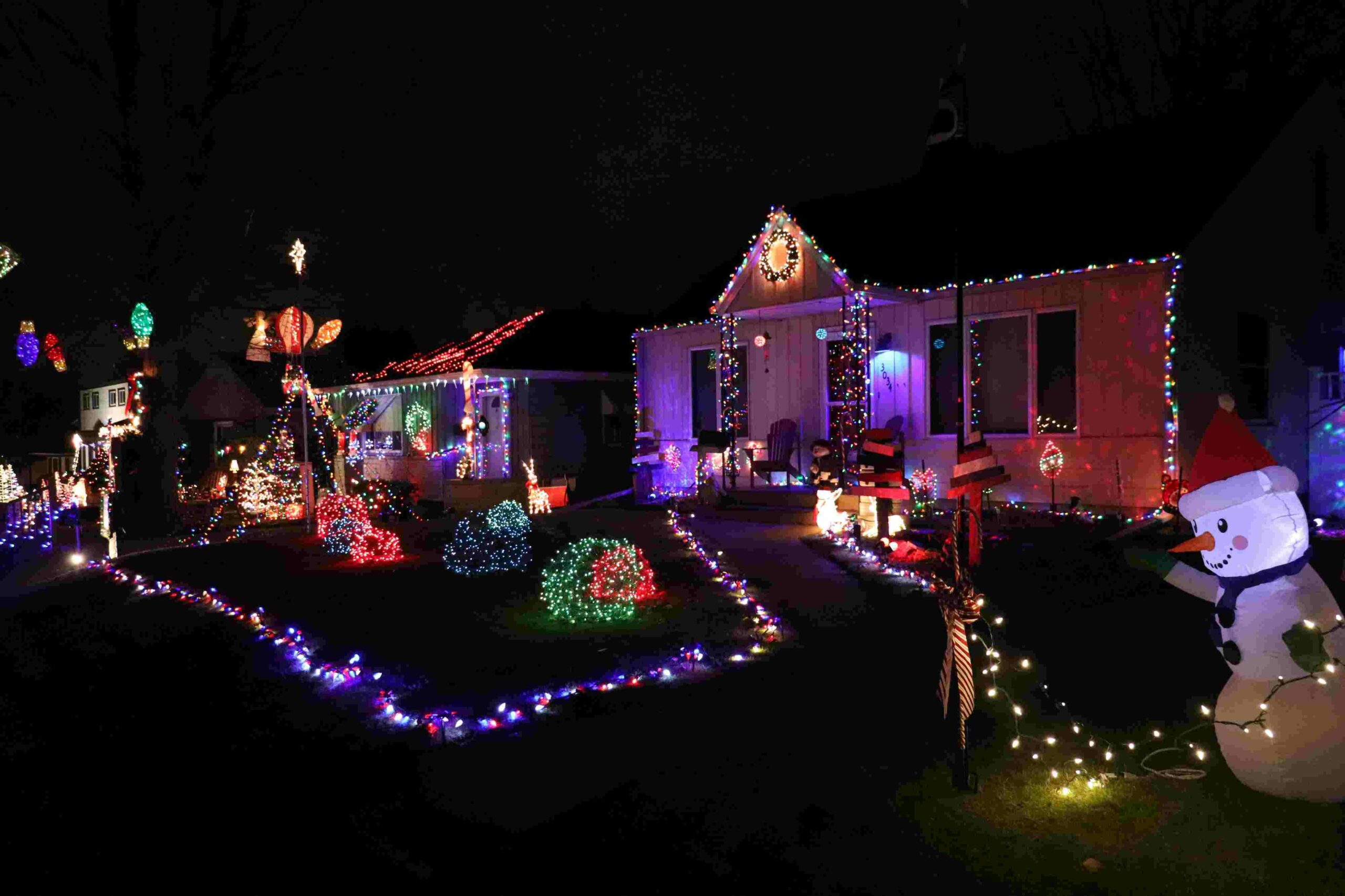 Candy Cane Lane: Glowing and Growing
It's that time of year again! That's right homeowners are pulling out their lights and decorations in preparation for the annual holiday light display Candy Cane Lane. This year marks the 37th of the event, which was born from a desire to make a difference for a child living in the neighborhood named Jeremy Kline who was diagnosed with cancer (to learn more about how Jeremy's doing check out A Milestone Moment Reached Thanks to Research and Candy Cane Lane),  and has grown into a county-wide holiday staple.
What started as a small event now includes over 300 homes and has raised more than $3 million to support childhood cancer and related blood disorders research. "Candy Cane Lane is one of the largest fundraisers for the MACC Fund each year, and it's completely free. People enjoy a night of viewing the holiday lights and donate to support our mission. It's a truly humbling experience and we're so grateful to everyone involved," said Becky Pinter, President and CEO of the MACC Fund.
Unique Challenges Overcome
Candy Cane Lane is the site of countless first dates, family outings, and even an engagement or two! It is a time to come together, show our holiday spirit, and make a difference for children battling childhood cancer and related blood disorders. However, the COVID-19 pandemic presented unique challenges to the event.
"We were pleasantly surprised by the turnout and response to Candy Cane Lane last year; because of COVID we didn't know what to expect or how people would react," said Ken Perkl, one of the longtime volunteer committee members for Candy Cane Lane. "Luckily for Candy Cane Lane and the MACC Fund, the weather was great, and people were ready to get out and enjoy the fun and excitement that is Candy Cane Lane. Every night was packed, and everyone involved was very, very happy with the results. Once again this year we depend on people to spread their joy for a great cause and join us in a truly inspirational November and December!"
The volunteers and organizers of Candy Cane Lane rose to the challenge and overcome new obstacles with positivity and determination. Thanks to the outdoor venue and the ability to drive through the neighborhood to view it, along with safety protocols like masks, gloves, and social distancing, the event was able to adapt and remain safe for all. In fact, last year even broke a record, raising $207,000, the most ever in the history of Candy Cane Lane!
Candy Cane Lane 2021
Candy Cane Lane 2021 will kick off the day after Thanksgiving on November 26th and will run through Christmas concluding on December 26th. If you'd like to plan your visit, Candy Cane Lane can be found in West Allis, WI from Montana Avenue on the north to Oklahoma Avenue on the south, and from 96th Street on the west, to 92nd Street on the east. It is entirely free to attend, but donations are collected and deeply appreciated! You can make your donation at the MACC Fund donation station found at 95th and Manitoba.
Come take a stroll or drive through the neighborhood (remember to drive with your lights on!) from 6-9 pm Monday-Thursday, 6-10 pm Friday, 5-10 pm Saturday, and 5-9 pm Sunday. Not only will you see a stellar display of holiday lights and spirit, great daily entertainment but chances are – you'll get to see Santa too!
Seeking Volunteers
Interested in becoming involved? Candy Cane Lane needs a lot of volunteer help to make this event a success from November to December. If you're interested in joining us at Candy Cane Lane, please email us today!*
*Volunteers 17 and over are welcome to volunteer while those 13-16 years old will need an adult with them either on the sidelines or in the road with them. Children under 13 are not allowed to stand in the road for safety reasons. Volunteers are also required to be masked and wear gloves while collecting donations due to the ongoing pandemic.