In Loving Memory: Angel's Story
The Initial Diagnosis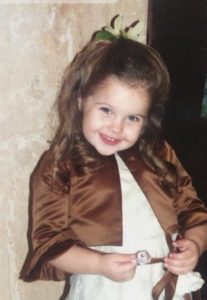 In April 2017, 11-year old Angel was plagued with a series of seemingly unrelated symptoms; she was tired, had bruising, had frequent nose bleeds, and had a fever on and off. After a trip to the doctor and some blood work, Angel was diagnosed with T-Cell Leukemia on May 3, 2017. Angel's family was told that she had a low risk of relapse and they began a standard treatment plan for Leukemia. Unfortunately, after 30 days of treatment, Angel's bone marrow biopsy results were not where they should have been, and Angel's risk of relapse was changed from low to high. Her treatment plan was also changed to a more aggressive one that would last 2 ½ years.
An Unexpected Relapse
Over the next nine months, Angel spent much of her time at the hospital. She would endure months of chemotherapy which led to many side effects including horrible pain, inability to walk for weeks at a time, port placement, multiple therapies, blood and platelet transfusions, and so much more. Angel was eventually declared to be in remission and was on schedule to complete treatment in August 2019.
On December 5th, Angel celebrated her twelfth birthday. Due to low blood counts, her treatment was put on hold. After not feeling well for several days, Angel's family took her to the ER on Christmas day where she was eventually admitted into the ICU. Just one day after Christmas, they received the devastating news that Angel had relapsed.
Angel's family decided to begin a new treatment plan with the hope that she could go into remission and receive a bone marrow transplant. Sadly, after fifty days in the ICU, Angel lost her battle on February 13, 2018 at just 12-years old.
What Angel Loved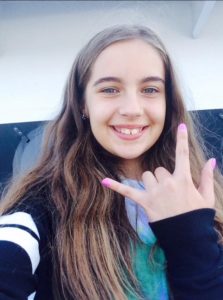 Angel was a 6th grader at Divine Mercy in South Milwaukee. She loved her school and participated in many activities including girl scouts, student council, volleyball, cheerleading and church choir. Angel was also a student newspaper photographer. She especially loved to help at the Annual Fun Fest and often volunteered at the Milwaukee Catholic Home. Angel always looked for new challenges. She was a past member of the Cashel Dennehy School of Irish Dance. She loved her friends, glam and being a fashionista as far back as preschool at Seaton Children's School. Later she appeared on stage in several productions with the South Milwaukee Youth Theater. Angel cherished her American Girl collection. She was excited to receive her very own sewing machine after learning clothing design. She took pride in soldering circuit boards, inventing bath products and creating video animations.
Angel's heartbreaking story was shared with us by her grandmother, Theresa. Angel and children like her deserve the chance to live their lives to the fullest, which is why support for research is so necessary. Please help us prevent the loss of even one child by donating, by supporting our events, or by volunteering your time to the ongoing fight against childhood cancer.
To share your experience with childhood cancer or a related blood disorder, please email dtorgerson@maccfund.org