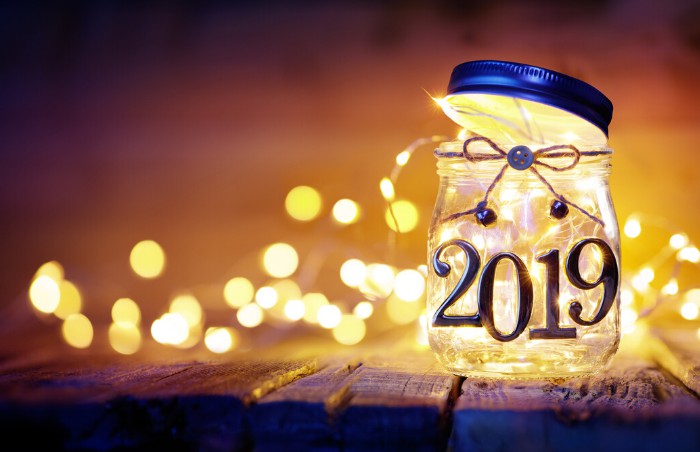 The MACC Fund Team Reflects on 2019
The MACC Fund team has taken a look back on 2019, a year that has brought so much change to our organization, to share some of the moments we've shared as a team, with our supporters and with the many brave families and children we are honored to work with every day.
Dayle Bugalski:
When your child is diagnosed with a life-threatening disease like cancer, it becomes your mission to advocate not only for them, but for the countless other children who are going through the very same thing. When my son was diagnosed with leukemia in 2012, raising awareness for childhood cancer and money for research became a true passion. After six years of being involved with the MACC Fund on a volunteer basis and participating in and fundraising for numerous events, I had the honor of turning that passion into a career by officially becoming part of the staff in May of 2019.
It is such an honor to be a part of the very organization that had such a major role in saving my son's life. It is so important to me to bring awareness to the reality of what childhood cancer does to children and their families, as well as working towards a cure so someday, no other families have to experience the heartbreak of watching your child fight cancer.
Danielle Torgerson:
It was such a wonderful, life-changing moment for me when I joined the MACC Fund in April 2019. The opportunity to help children who are battling devastating diseases is such a rewarding experience that it never really feels like work. For me, one of the most memorable moments of 2019 happened in the months leading up to Childhood Cancer Awareness Month.
I met with several different families to hear their stories and share them with our audience to raise awareness. It's such an emotional experience to hear about a family's journey with childhood cancer or a blood disorder, both for them and for anyone listening. It's impossible not to cry along with them as they share their fears and pain. I will never forget how it felt to hear their stories for the first time and I am honored that I am able to help these brave, amazing families in some small way.
Becky Pinter:
Although 2019 has brought so many great moments and memories, the one that brought tears to my eyes was being appointed President/CEO of the MACC Fund. It is such a wonderful honor to be apart of the MACC Fund and support children battling childhood cancer and related blood disorders. Many have asked how long I have been involved with the MACC Fund… it's been over 27 years. I have been blessed to start as a volunteer, be and active member on the Women for MACC Board and now lead the best organization in raising money to find a cure for childhood cancer and related blood disorders.
Thank you for such a wonderful year!
Karen Armstrong:
My most poignant recollection of 2019 surrounds the pre-game of the Bucks MACC Fund game in October. Past MACC Star designers were on hand to be acknowledged for their youthful art designs and to celebrate being a pediatric cancer survivor.  What hits home the most, are all the past designers that are no longer with us.  It reminds us why we continue to fight for those that cannot battle alone.
I will never forget this shocking statistic: "43 moms will hear the words today for the first time – your child has cancer.
Colleen O'Neil-Moran:
2019 was another amazing year at the MACC Fund. I was blessed to meet many families who have been touched by childhood cancer or related blood disorders. Nine-year-old Mackenzie Clyde is battling medulloblastoma. Along with her parents, she sold over $1000 in lemonade and cookies at Clays for a Cure. She tired easily and struggled with her balance but was determined to 'make a sale' before returning to her chair for a rest. I am sure no one who participated at Clays for a Cure will remember their score but will never forget meeting Mackenzie last September.
We had many record-breaking events this year that raised hundreds of thousands of dollars for childhood cancer research and related blood disorders but for me, the lemonade stand at Clays for a Cure was the most impactful one of the year!
T.J. Marini:
Joining the MACC Fund after 10 years on the Board, leaving a career in financial services to pursue a new challenge and passion was such a pivotal moment for me. Being part of the MACC Fund team is such a privilege and I love coming to work every day, being part of a team that is working together to eliminate pediatric cancer and blood disorders.
I loved being able to attend my first Couture for a Cure event, seeing the kids "show off" their fashion!! It was so inspiring to see these kids who have fought so hard, and continue to fight, get to have some fun and walk the runway!
Mike Bielawski:
I was fortunate enough to witness several record-setting events for participation and dollars raised. The Ringer, the Erin Hills MACC Fund Invitational, WMACC Couture for a Cure, the TMJ4 Sports Auction 4 MACC, Candy Cane Lane, and Trek—to name a few, all experienced immense success.  This success is all thanks to the incredible folks who host, volunteer, and support our many events!  Without our great community, there is no MACC Fund.  I'd like to sincerely offer my personal "thank you" to the many people I had the pleasure of working with this year; volunteers, participants, sponsors, are truly the driving force behind the MACC Fund's continued fundraising success.
I was honored to be invited to my first Bell Ringing ceremony this year as well.  Being given the opportunity to witness firsthand the love, emotion, support, and strength of a group of folks who had rallied around a family and a little boy for years, to help him win his battle, was a moment I will not soon forget.
More Work to Do
Sadly, among the successes did come failures, loss of life, and inconsolable heartache.  Overall cure rates sit at just over 80%, meaning 20% of children still lose their battles to cancers and blood disorders.  Loosing just one child to cancer is a tragedy—something no child or family should ever have the burden to bear. As we look toward the future in 2020, we must also remember the things that have shaped our past. The MACC Fund will never stop raising money, seeking better, more effective treatments, and funding research until NO child is lost. Please, continue our journey with us as we aim to find a CURE for childhood cancer and blood disorders once and for all. Together, we WILL find a cure.