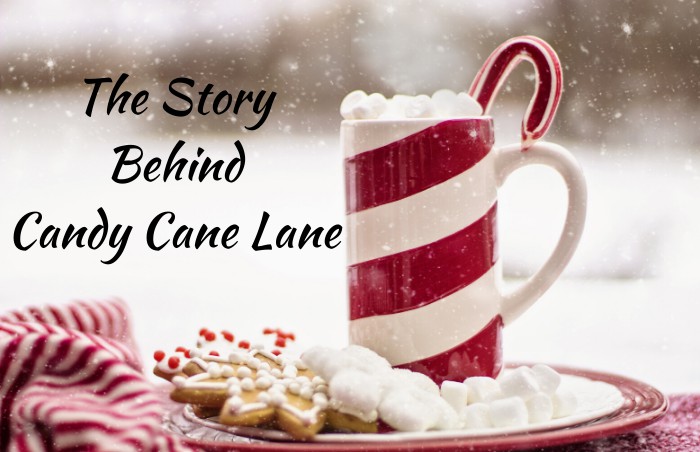 The Story Behind Candy Cane Lane
The Beginning
It all began in the winter of 1984 when a child in West Allis, WI was diagnosed with a fatal disease. The family's neighbors and friends wanted to do something to help the family and other children facing the same prognosis.
Patricia Wolfe is a long-time resident of the West Allis neighborhood and serves as the official spokeswoman for the program. "In 1984, my next-door neighbor's son Jeremy was diagnosed with brain cancer," said Wolfe in a past interview, whose corner house serves as the hub of the annual initiative. "We had always decorated with lights and treated the holidays as a sort of block party. When we heard about Jeremy, things got more serious."
The neighbors put their heads together and Candy Cane Lane was born.
The families living in the 12-city-block residential area decided to decorate their homes with colorful and festive lights. After charting a route through the neighborhood for vehicles and street traffic, volunteers would collect whatever the visitors were able to contribute. All proceeds went directly to the fight against childhood cancer and related blood disorders.
Today
Now thirty-five years later, Candy Cane Lane has grown to be a holiday staple. Since it's inception, the program has raised more than $2.8 million for the MACC Fund. Last year even broke records, raising $121,000!
Visitors from across Wisconsin return to the iconic holiday display year after year. It's the site of countless first dates, family outings, and even an engagement or two! The neighborhood-wide event has grown to become one of the largest fundraisers supporting the MACC Fund and shows no signs of slowing down.
Colleen O'Neil-Moran has been the MACC Fund liaison for the event since it first began. "For thirty-four years, the Candy Cane Lane program has been one of the largest annual fundraisers for the MACC Fund. It's so heartwarming to see this Milwaukee tradition being passed down to another generation of kids," O'Neil Moran said. "We cannot thank the Candy Cane Lane neighbors enough for this generous gift they have given to our community."
Plan a Visit
Want to visit this iconic holiday display? Candy Cane Lane can be found in West Allis, Wisconsin, from Montana Avenue on the north to Oklahoma Avenue on the south, and from 96th Street on the west, to 92nd Street on the east.
The display is free to visit, but any donations are accepted and appreciated. Join in on the holiday fun and help us beat last year's record!