35th Consecutive Year of TODAY'S TMJ4's Sports Auction 4 MACC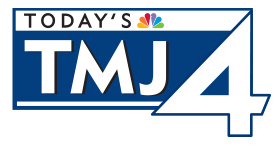 Make a date for the TODAY'S TMJ4's Sports Auction 4 MACC on Friday, December 11th from 3pm-5pm. This marks the 35th consecutive year of live broadcasts by TODAY'S TMJ4.
The auction will feature items from the Bucks, Brewers, Packers, Admirals, Marquette and UW Wisconsin to name a few. Autographed signature items will be up for bid from sports personalities including the Packers' Aaron Rodgers and Clay Matthews as well as the Bucks' Jabari Parker.
Please tune in to TMJ4 to bid.
If you wish to make a donation, please use this link: http://sportsauction4macc.kintera.org/.
Contact Information
John Cary
Executive Director
MACC Fund (Midwest Athletes Against Childhood Cancer Inc.)
10000 W. Innovation Dr., Suite 135
Milwaukee, WI 53226