Join Us as We Drive to $35,000,000!
Come on our journey as we raise and contribute $35 million for childhood cancer and related blood disorders research. 
In the fight against childhood cancer and related blood disorders, funding for research is essential. Join us as we seek to accelerate research in Wisconsin, and in turn, the world. Our aim is to raise and contribute $25 million to Children's Wisconsin and the Medical College of Wisconsin, as well as $10 million to the UW Carbone Cancer Center. Our #Driveto35 campaign will accelerate the discovery of safer and more effective treatments, therefore improving the quality of life for children.
Thanks to our generous donors, sponsors, participants and volunteers, the MACC Fund has contributed nearly $70 MILLION DOLLARS to childhood cancer and related blood disorders research. The MACC Fund's mission is to find a cure for childhood and related blood disorders by providing funding for research. Successful protocols and treatments developed in Wisconsin have become the standard for patient care across not only the United States – but around the world. Our newest #Driveto35 research acceleration campaign will fund the following: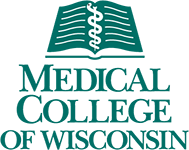 Research Acceleration at Children's Wisconsin and the Medical College of Wisconsin:
Foundational Research Development & Infrastructure

Advance the robust, multi-faceted research organization to accelerate therapeutic development from concept to laboratory evaluation to clinical trial and outcomes assessment, by investing in people, programs, and vital infrastructure.

Acceleration of Discoveries and Cures

Grow the high-impact discovery science focused on immunotherapy, genetics, and epigenetics where early findings can lead to remarkable research opportunities to advance therapies.

Innovative Healthcare Delivery Leading to Improved Outcomes

Creation of new methods of healthcare delivery that optimize the duration and quality of life for pediatric patients following treatment, through research and evaluation of long-term health consequences of therapies.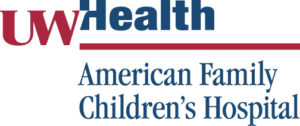 Research Acceleration at the University of Wisconsin Carbone Cancer Center:
Accelerate 'bench to bedside' treatments for cancer through 'applied immunotherapy'

Dramatically expand research impact and portfolio by securing a host of state of the art equipment, biological & radioactive agents, antibodies, clinical researchers & fellows, faculty, trials, biostatistical support, and additional critical resources needed
Four primary fields of immunotherapy focus to expedite:

Expansion of the utility and applicability of CAR T Cells
Activation and expansion of NK and Gamma Delta T Cells
In situ cancer vaccines
Immunotherapy combined with targeted radiotherapy
Midwest Athletes Against Childhood Cancer, Inc. (MACC Fund, Inc.) is a non-profit corporation with federal tax-exempt status under the provisions Section 501(c)(3) of the Internal Revenue Code. We are required by law to make available certain information to inquiring members of the public on our status. If you have further questions concerning our tax-exempt status, please contact us.