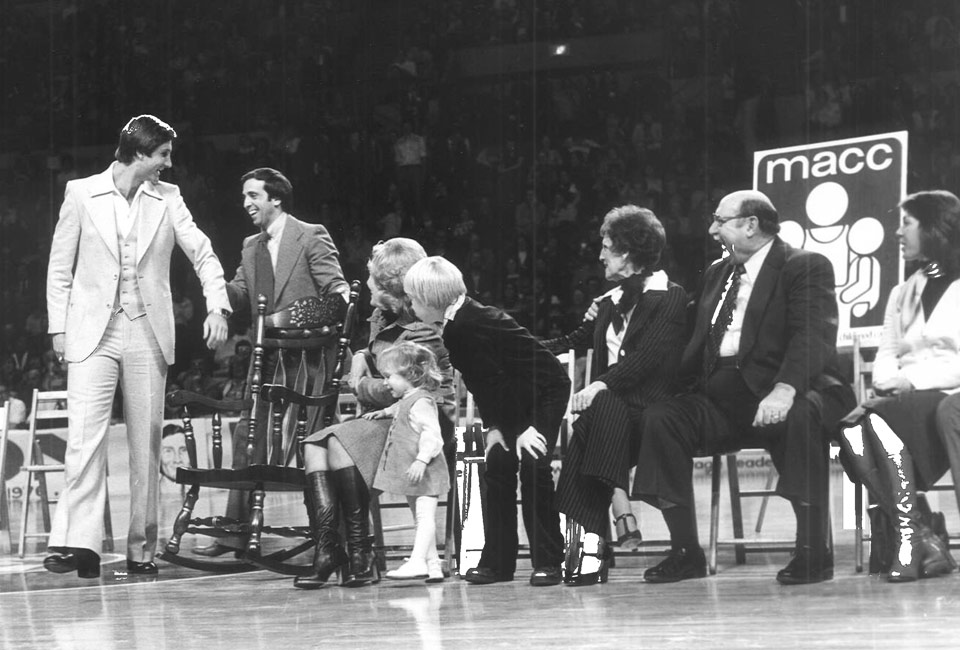 1976 – Milwaukee Buck's MACC Fund Game / First Major Sponsor
The Milwaukee Bucks become the first major sponsor of the MACC Fund, creating the fundraising event called: the Milwaukee Bucks MACC Fund game. Now an annual event in its 40th year, the event offers a limited number of special ticket packages to become part of the Bucks-MACC Fund team.
Packages include one-in-a-lifetime experiences like courtside seating, a Milwaukee Buck's autographed basketball, opportunities to high-five the starting line-up and the halftime tunnel spots, a free kidfest and more.
Since it's inception, the Milwaukee Bucks MACC Fund Game has raised over $1.3 million dollars for the MACC Fund.