Swingin' in September
on Sunday, September 17, 2023 at The Baths Par 3 Golf Course

The MACC Fund and Destination Kohler are teaming up to fight childhood cancer and related blood disorders this September! As part of our National Childhood Cancer Awareness Month programming, we are thrilled to announce Swingin' in September, at the Par 3 Baths Course which is located within Black Wolf Run at Destination Kohler, will be fun event for kids, families, and adults alike!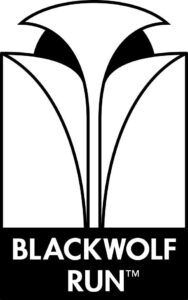 On September 17th gather your kids, family, and friends and join us for an afternoon on one of the Nation's best Par 3 courses! Tee times will be available from 11:18am to 1:18pm and will be taken on a first come first served basis by booking with Tina Rindt at trindt@maccfund.org.
Entry fee for kids 18 years of age and under will be $65 and $100 19 years of age and older. Entry fee to include your round of golf on the 10 hole Par 3 Baths Course, access to their putting course, a Sheboygan Brat, and of course your gift of HOPE to kids battling cancer and related blood disorders.
Groups may register as foursomes or fivesomes! Groups may be comprised of kids, adults, or a mixture. We kindly ask if a group of kids plans to play together and no child is over the age of 13 years of age, an adult walk along be present to supervise. (Parents are welcome to walk along with any group at no charge and would be responsible for their own personal food and beverage consumption purchases).
Please note, there will be no official scoring or format associated with the Swingin' in September Golf Outing. Rather, we hope you can join us for a great day of golf, with family and friends, on one of the Nation's best Par 3 course, all to support the MACC Fund in the fight against childhood cancer and related blood disorders.
Photo courtesy of Kohler Co.

DATE
Sunday, September 17, 2023

TIME
11:18AM – 1:18PM Tee Times

LOCATION
The Baths Par 3 Golf Course | Kohler, WI

COST
Individual (under 18) $65
Individual (over 18) $100

Special Thanks to all of our Sponsors!