Fifth Annual Christopher Shoot against Childhood Cancer to be held at Waukesha Gun Club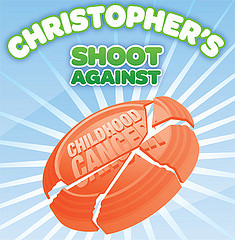 On July 10, 2015 the fifth annual Christopher Shoot will be held at the Waukesha Gun Club in memory of Christopher Schraufnagel.  The Waukesha Gun Club is located at N22W23170 Watertown Plank Rd. Waukesha, WI 53188.
In 2011, at the age of seven, Christopher was diagnosed with a brain tumor and after a courageous battle he went to his heavenly home in June, 2012.
Christopher's strength, courage, faith and perseverance inspired many.   As a way to share Christopher's dream to improve treatments and find a cure for childhood cancer the Christopher Shoot Against Childhood Cancer was founded in September 2011 by those who Christopher touched.
The shoot benefits the MACC Fund – Midwest Athletes Against Childhood Cancer, Inc. and to date has raised $244,000 for childhood cancer research.  The MACC Fund is leading the fight against childhood cancer and related blood disorders. The primary beneficiary of MACC Fund support is the Midwest Children's Cancer Center, located at the Medical College of Wisconsin. Research is also conducted at the Carbone Cancer Center at the University of Wisconsin- Madison.
If you're interested in participating or making a donation contact Waukesha Gun Club at 262-547-9785 or manager@waukeshagunclub.org.
Contact Information
Colleen Moran
Development Officer
MACC Fund (Midwest Athletes Against Childhood Cancer, Inc.)
10000 W. Innovation Dr., Suite 135
Milwaukee, WI 53226