9th Annual Lake Country Charity Invitational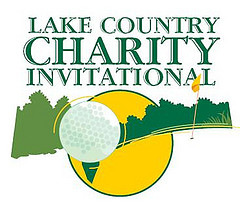 The MACC Fund, Inc. (Midwest Athletes Against Childhood Cancer) is pleased to partner once again with High School Golf Coaches and Players from across Wisconsin to present the Lake Country Charity Invitational on Saturday, May 9 at Erin Hills Golf Course in Erin, Wis (site of the 2017 U.S. Open). Proceeds will support the MACC Fund and critical pediatric cancer and blood disorders research. The Lake Country Charity Invitational will "tee off" the MACC Fund's Annual Golf Tour which raises more than $400,000 each year in support of research.
"Our greatest wish is that kids will someday be walking the links with us. Please help us to eradicate childhood cancer and related blood disorders", Tom Tallmadge, Tournament Director.
The collective efforts of golfers, organizers, sponsors, donors and volunteers will provide a special gift of HOPE to children battling cancer and related blood disorders. If you wish to donate to this event, please visit http://lcci.kintera.org/donation.
Contact Information
Becky Pinter
Chief Operating Officer
MACC Fund (Midwest Athletes Against Childhood Cancer, Inc.)
10000 W. Innovation Dr., Suite 135
Milwaukee, WI 53226