3rd Annual Sporting Clays for a Cure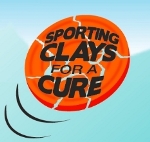 Join us Friday, September 25th for the 3rd annual Sporting Clays for a Cure presented by Prime Coatings. Wern Valley Sportsman's Club in Waukesha will be hosting the event again.
Registration for the event will begin at 10:00 a.m. with the Sporting Clay Shoot beginning at 11:00 a.m. Also inlcuded is a catered Pig Roast, drawings, live and silent auctions.
Individual and Team Participation is welcome. Individual entry fee is $45 and the team entry fee for 5 shooters is $200. Registrations should be mailed to Prime Coatings, 1002 Hickory St., Pewaukee, WI 53072 with checks payable to the MACC Fund. Sponsorship opportunities available.
Contact Information
Colleen O'Neil Moran
Development Officer
MACC Fund (Midwest Athletes Against Childhood Cancer, Inc.)
10000 W. Innovation Dr., Suite 135
Milwaukee, WI 53226