21st Annual BP MACC Fund Open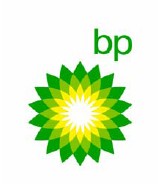 Join us for the 21st Annual BP MACC Fund Open on Monday, August 17th at Evergreen Golf Club in Elkhorn, WI. Last year thanks to friends like you, the 20th Anniversary BP MACC Fund Open raised over $106,000 in net proceeds to support research to help children battling cancer and blood disorders like aplastic anema and sickle cell disease.
The event will begin with a shotgun start at 11am. Make sure to register your foursome now. Tee and Green Sponsorships are available.
This "great time for a great cause" is made possible by the time, talent, energy, and financial support of a dedicated volunteer committee comprised of BP distributors, suppliers, and customers.
Contact Information
John Cary
Executive Director
MACC Fund (Midwest Athletes Against Childhood Cancer, Inc.)
10000 W. Innovation Dr., Suite 135
Milwaukee, WI 53226