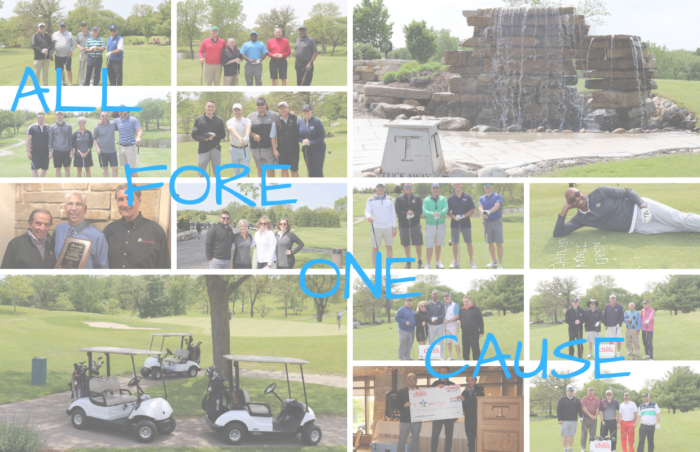 All "Fore" One Cause: The 43rd Annual Chili's MACC Open
The Chili's MACC Open was founded in 1977, a milestone moment as it was the first major public event benefiting the MACC Fund. With the support of former Milwaukee Bucks player, Junior Bridgeman, the Chili's MACC Open has become an annual fundraiser. When the event began the goal was to host an enjoyable day for all participants on the course while raising money for childhood cancer and related blood disorder research; a goal that remains the same today.
A Bit of History
Although the Chili's MACC Open hasn't always been held at Tuckaway Country Club, it has been hosted at the premier facility in recent history. Tuckaway has a long and illustrious history, partnering with the PGA Tour in 1973, a partnership that lasted for 20 years. Some of the greatest players in the golf world enjoyed the beautiful fairways including Ken Green, Dave Stockton, Mark O'Meara, Lee Trevino, Payne Stewart and Jack Nicklaus. Although the tour left Tuckaway in 1993, golfers continue to enjoy the full-service course, ideal for experienced players and even those who enjoy just playing for fun.
Teeing Off
On Monday June 3rd, the Chili's MACC Open participants gathered for a day of golf and a break from the office. The 28 teams, each accompanied by a celebrity, kicked off the day with a fuel-filled lunch and a send-off from our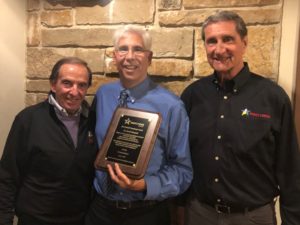 co-founders, Jon McGlocklin and Eddie Doucette. The teams set out on the course, each competing for a top score, but mostly to have a great time with their friends and teammates. The day is followed up with an auction, where players opened their hearts once again, bidding on various items with all proceeds benefiting the MACC Fund.
The highlight of the evening was announcing the Don Contardi Award recipient, given to those who are dedicated to furthering childhood cancer research and supporting the MACC Fund's mission. To his immense surprise (but no one else's), Dr. David Margolis was presented with the honor. In his moving speech, which can be viewed here, he thanked those who helped him achieve so much, including his family. Congratulations to one of the most committed and enthusiastic doctors we know!
Supporting the Heroes
At the MACC Fund, we know that childhood cancer patients are facing a huge battle, but they face it with bravery and determination. We know that they are the true heroes, but we also know that everyone needs a little help. Thanks to the Chili's MACC Open participants, donors, and sponsors we were able to raise $89,000 for childhood cancer and related blood disorder research! Special thanks once again to Junior Bridgeman, and all of ERJ Dining, for their loyal commitment and generosity to the MACC Fund!