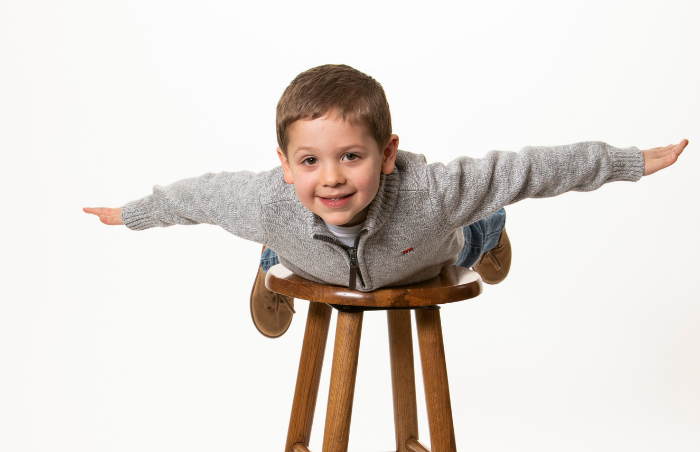 A New Beginning: Drew's Battle with ALL
Around Christmas time in 2017, Drew had a cold that just wouldn't seem to go away. After a few nose bleeds, his parents took him in to a see a doctor where tests revealed some abnormal results. After two retests to be sure, Drew was diagnosed with Acute Lymphoblastic Leukemia when he was a year old. Drew received daily oral chemotherapy, 26 spinal injections, and was in treatment for 31 months.
On September 14th, Drew and his family officially celebrated his 2-year anniversary of being off treatment. Drew is now playing t-ball, flag football, and is heading into the first grade. He is able to look toward a future without cancer, and dream of becoming a firefighter.
This is only possible because of medical advancements and research funding that continues to help children like Drew. One day, we hope to see 100% cure rate for childhood cancer but we won't be able to do that without your help. Thank you for helping us to shine a light on those who need your help most.
"I don't know what we would have done with the MACC Fund. I can't say enough about the team, and the treatment Drew received. They saved Drew's life." -Drew's mother, Jen
Learn more about Drew's diagnosis, treatment, and journey from his parents.
To show your support and make a difference for children like Drew, you can become a HOPE Team member, volunteer, or monthly supporter. Click here to learn more about getting involved.