Shop With A Purpose During The Holiday Season.
Help Fight Childhood Cancer and Blood Disorders
These children and their families have fought the fights of their lives against cancer and blood diseases. It's our turn to join in and help raise the funds needed to eventually eradicate these diseases. – Aaron Rodgers
Aaron Rodgers teamed up with Kohl's and the Milwaukee Journal Sentinel to create "Aaron Rodger's 12 Days of Christmas" to benefit the MACC Fund as a way to give the community an opportunity to shop with a purpose during the holidays.
Now in it's sixth year, Aaron Rodgers 12 Days of Christmas has contributed over $1 million to the MACC Fund and has grown to embody not only the 12 on Aaron's jersey, but the 12 kids Stories of Hope which are featured annually. Want to participate and shop for purpose? Stop in to any area Metro Milwaukee Kohl's stores between December 1st and 12th, and 5% of every toy purchase you make will go to the MACC Fund. Kohl's will donate a minimum of $80,000 and up to $100,000 to the MACC Fund.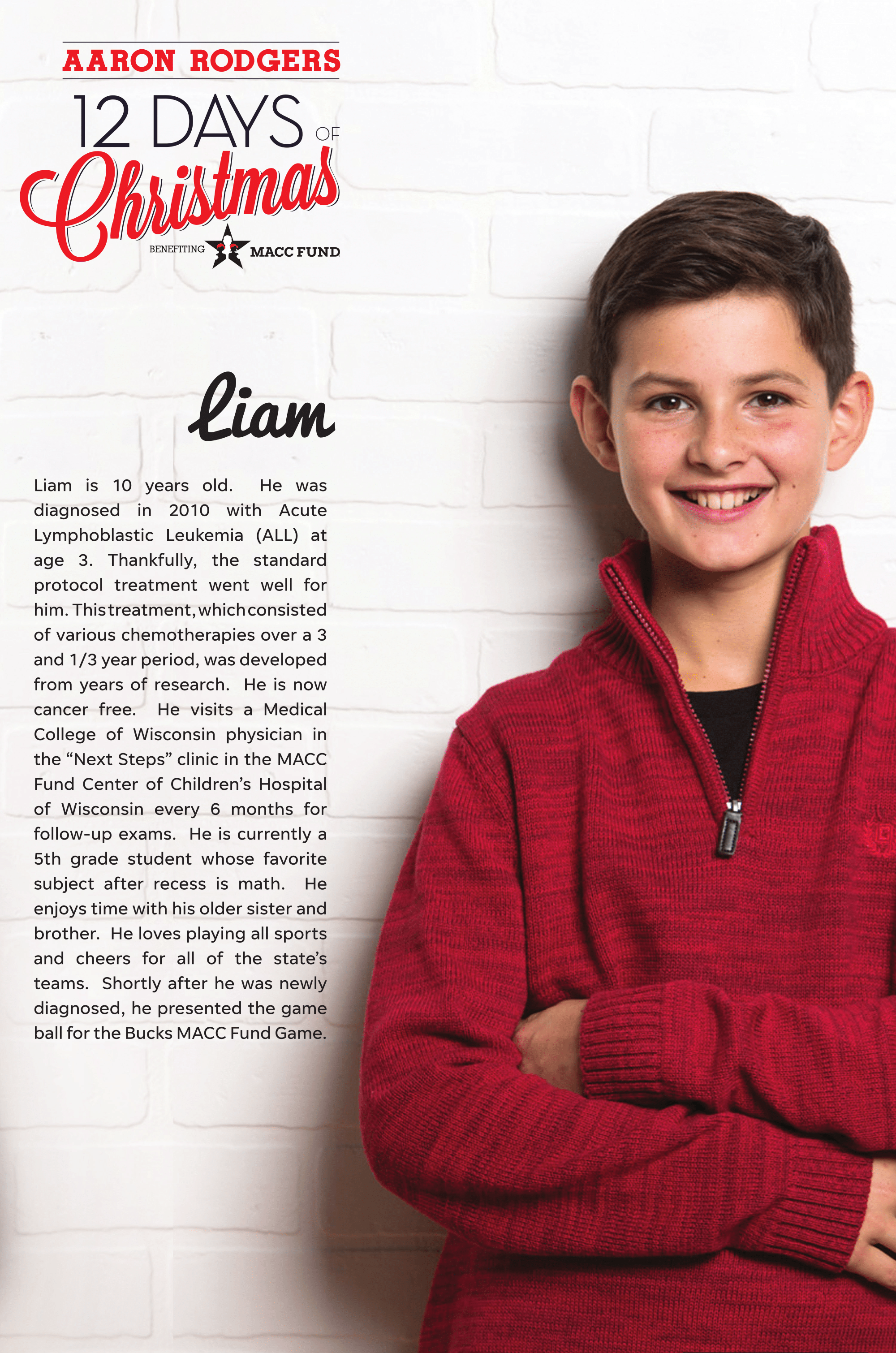 WHEN
December 1st – 12th, 2017

SHOP
Metro Milwaukee Kohl's stores will donate 5% of every toy purchase

AUCTION
2017 Details Coming Soon!